SURPRISE!!! i was early for school today... then, after first lesson, we have 2 hours break... zzz! Then we decided to go 6th avenue to makan... Shereen and gang tag along. Wan and andrew didnt... wan got to meet someone while andrew had to meet "someone"... it's different... anyway, it rained... -.-" then all were very indecisive... in the end, the rain "subsided" and we decided to go ahead...
after eating, the gals made me carry their bags... it reminded me of how people treated me last time when it was jasmine's birthday... (See photo below!!) but anyway, we had fun... even staring at some gals who stare at us... so LC...
met jericho after school... went eat then play pool... hahaa... it's my day today... i could even score far shot... and it's really "everyday sunday" thingy where most score... okok... *humble a little... hahaha...
tml got the stupid JAE thingy... zzzz... good nite... miss Joachim, Chen Jian Wen, Brandon Koh, E-AN, Lue Peng and........... you!!!
this is today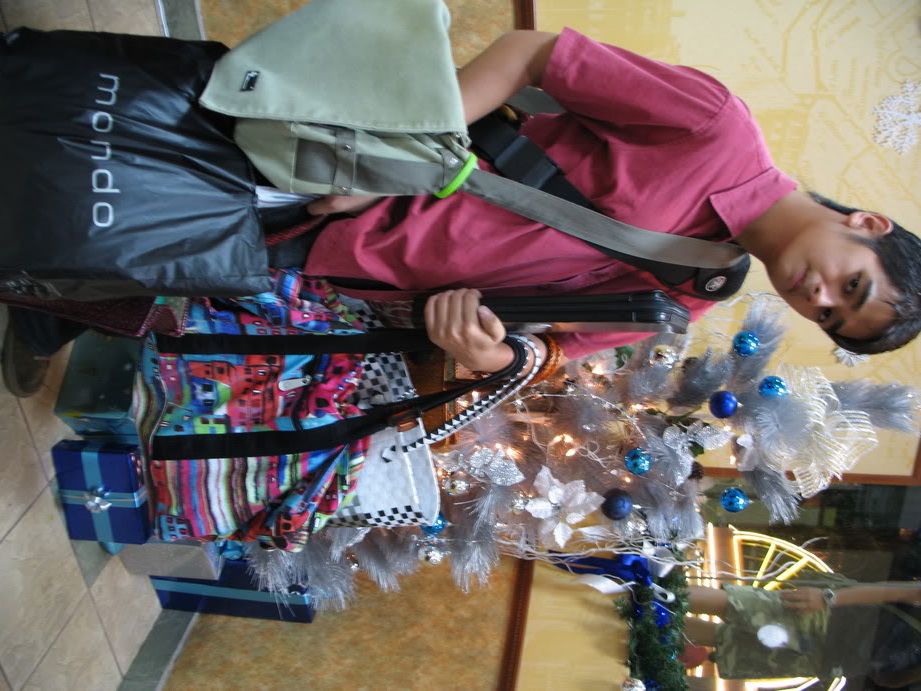 this is jas' bday
see...... people do bully me...